Reef Renewal Foundation International
Reef Renewal Foundation International is growing a global network of restoration projects that can provide the link between science and global action.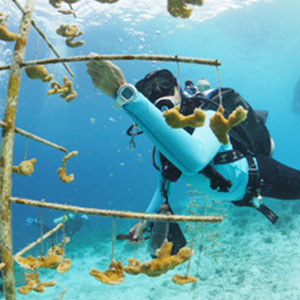 Giving Our Reefs a Helping Hand
Creating global action
Currently the rates of change in our environment are far outpacing the intrinsic capacity of coral reefs to survive. Science has shown that there are solutions to these problems, but we need a global network of people to put these solutions into practice.
Our Network Members
All our members vary in size, capacity, and restoration approach in order to best fit with the local communities they're serving.
They are all united by one common goal, however – to restore coral reefs using innovative techniques supported by science and demonstrating through engagement and awareness programs that there is still hope for these ecosystems.