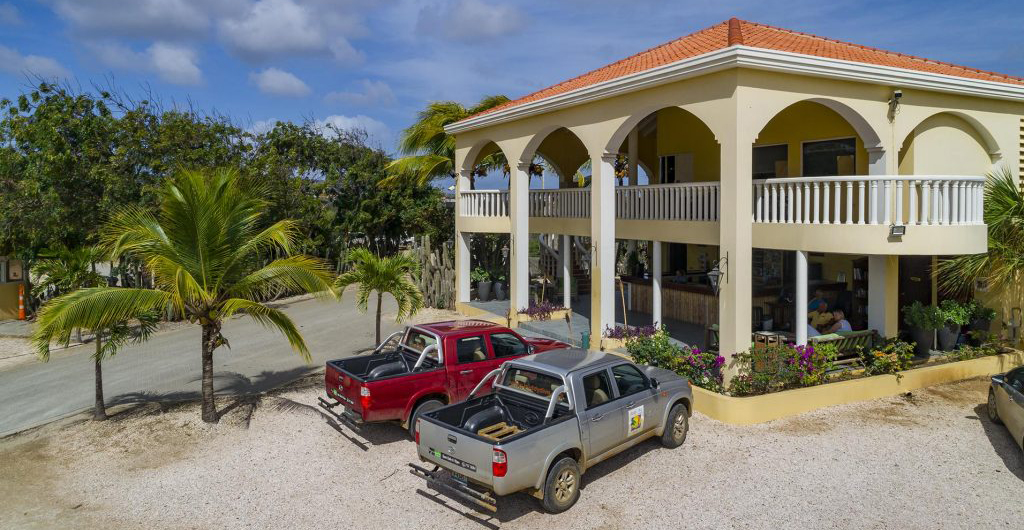 Buddy Dive Resort is one of the largest resorts in Bonaire – Caribbean Netherlands. The resort has 73 apartments with a total of 224 beds, a private diving school spread over four locations on the island and seven own boats, two different types of restaurants, two swimming pools and an on-site car rental company with over 150 vehicles.
For our central Front Office, we are looking for an independent and active
ASSISTANT FRONT OFFICE MANAGER
with relevant work experience in the hotel industry
In this position you support the Front Office Manager and in the absence of the Manager you are responsible for the running of the department. You assist in the smooth running of the front office team and ensure that the work is carried out efficiently, professionally and with excellent service. Working alongside the team, your main focus is to ensure our guests have a carefree holiday, feel welcomed and are properly communicated with. To achieve this goal the Assistant Front Office Manager coordinates and controls the daily departmental activities , ensures our service levels are maintained, solves daily issues in a timely manner and is responsible for the checking of the resort rooms before the arrival of the guests. This role also performs tasks for our own Car Rental department. The Front Office department plays a vital role in the running of the hotel providing a great experience for our guests through working closely with other departments like Reservations, Maintenance, Housekeeping and Car Rental. This is a versatile and dynamic position!
Who are we looking for?
You have completed a hospitality education (Bachelor's degree);
You are service-oriented, flexible and able to think in terms of solutions;
You are a good communicator and a good planner;
You are fluent in Dutch and English, with Papiamentu and Spanish being an advantage.
What do we offer?
A competitive salary;
A challenging job in a pleasant working atmosphere and beautiful working environment;
An involved team;
The possibility to (learn how to) dive for free;
Special rates at two gyms.
How to apply? Do you have experience, are you excited and interested in this position? Send a motivation letter and your Resume to the Human Resources department, via email address: humanresources@buddydive.com